View of Port Tobacco River (toward Potomac River) at State Park in Port Tobacco, Charles County, Maryland
Acadians in Port Tobacco
Located on its namesake tributary of the Potomac River, the hamlet of Port Tobacco was the county seat of Charles County until ceding that honor to nearby La Plata in 1895. While its official population in 2010 was but thirteen residents, Port Tobacco was an official colonial port of entry and home to 500 in Civil War times. Its rich history involves the Piscataway Indians, the earliest days of the Maryland colony, the tobacco trade, an important Jesuit mission, patriots of the American Revolution (John Hanson, Thomas Stone, and Daniel of St. Thomas Jenifer), slaves, and Southern sympathizers.

The Jesuit complex at 8855 Chapel Point Road is just minutes from the village center and its three remaining colonial era structures. On a site with a magnificent river vista are St. Thomas Manor (1741), the remains of an early chapel, St. Ignatius Catholic Church (late 18th century), and a large cemetery. The former mission/present parish is the longest in continuous use in the American colonies. There, the Rev. George Hunter resided as a missionary from 1747 to 1779, serving Acadian exiles. His Day Book Memoranda,1763-1768 mentions accounts with various Acadians, who numbered 157 in 1763, second only to the 182 exiles in the Oxford region.

Surviving historical documents give credence to the place of the Acadian people in Maryland's early history and prove their existence in towns throughout the State. The storied Acadian surname Breaux (given as Braux), for example, is found in the following entries for Port Tobacco culled by site contributor Gregory Wood from the Maryland Gazette (Breaux/Broox letter) and from Rev. George Hunter's Day Book Memoranda, 1763-1768, housed in the Jesuit Archives of the Georgetown University Lauinger Library:

1. St. Ignatius Catholic Church, St. Thomas Manor at Chapel Point, Maryland: In Port Tobacco, Rev. George Hunter played a significant role in the lives of Acadians who lived there during their time of exile. Rev. Hunter was head of the Maryland Jesuits during their exile in the colony; his Day Book, referenced earlier, shows names of Acadians who actually rendered service in Port Tobacco from 1763 to 1766. Visitors to St. Ignatius Church may view Rev. Hunter's memorial headstone in the cemetery; however, he was originally buried nearer the river, but the exact location is unknown.
| | | |
| --- | --- | --- |
| The 1662 date of record on the Maryland Historical Trust sign in front of the St. Ignatius Catholic Church has the parish established nearly 100 years in advance of the Acadian exile to Port Tobacco. | | |
2. Papeles Procedentes de Cuba (PPC; Cuban Papers); Legajo 187-A Special Documents (in French): To establish a connection with Acadians who lived in Port Tobacco during their time of exile, and later settled in Louisiana, historians correlate entries in the 1763 Lists of Acadians in Maryland, referenced on this site, with biographical information contained in church registers and historical documents from Louisiana's earliest days. The "Cuban Papers," cited here, include the following notes about the Jane and the Port Tobacco Acadians who took passage on this ship bound for Louisiana. In 1767 a consular certificate was granted at N. Potomack, Maryland to the vessel Jane, captained by Richard Ryder, who sailed from the N. Potomack (Port Tobacco) on December 17, 1767 to the Mississippi (New Orleans) carrying "one hundred and fifty French Neutrals with Baggages". (English).

Pierre Guédry and Claire Babin, the fifth great grandparents of site contributor Martin Guidry, were aboard this vessel, arriving in Louisiana 11 February 1768. The image of their certificate of marriage with French and English transcriptions follow:
| | |
| --- | --- |
| Image of the marriage record for Pierre Guédry and Claire Babin, 1769 (PCP-3, 270-271 (Point Coupée Parish, Book 3 pp. 270-271 (Item 3)) | |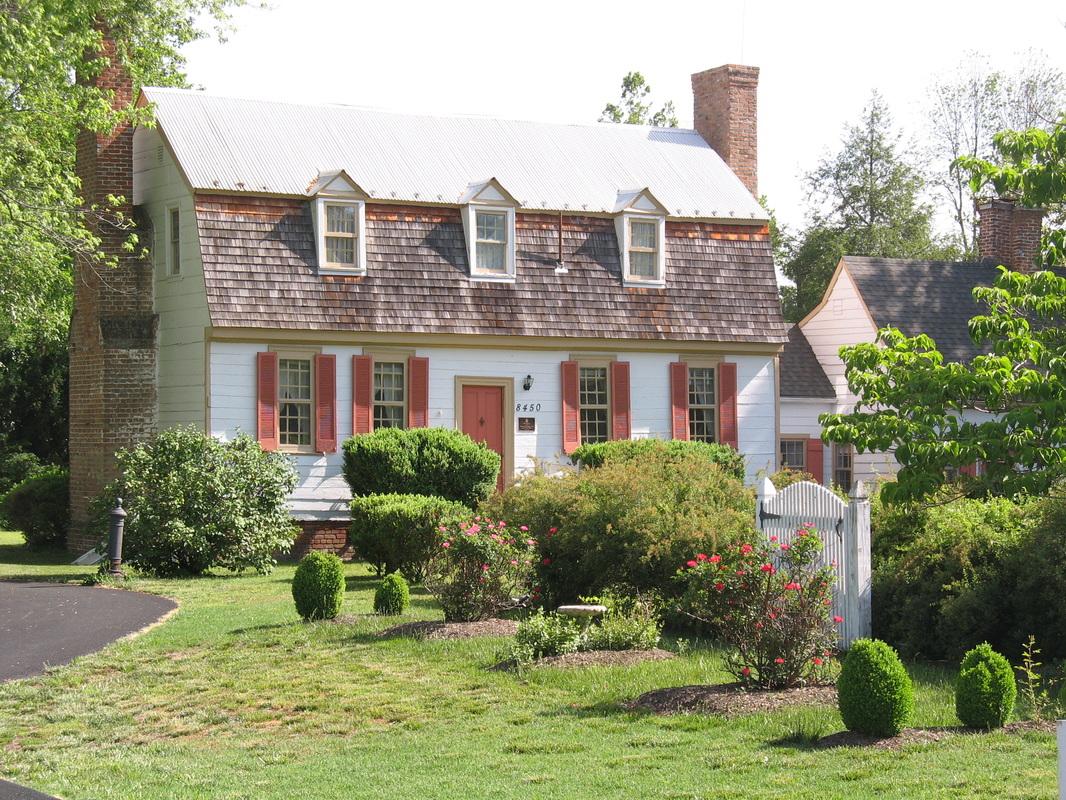 Stagg Hall on the Port Tobacco Town Square is one of the few, surviving, pre-Revolutionary War structures still standing in lower Southern Maryland. Built in 1740 for a tobacco merchant, Stagg Hall would have been seen by Acadians during their exile in Port Tobacco. Two other homes certainly viewed by Acadians were Chimney House built in the 1750s and adjacent to Stagg Hall and Burch (Catslide) House, built ca. 1725, on Warehouse Landing Road about 200 yards from Stagg Hall.
| | | |
| --- | --- | --- |
| | | The sign above describes how taxes were assessed in pounds of tobacco at the time of Acadian exile and the numbers of Episcopal churches built during Maryland's early history. This plaque is loated at 112 East Charles Street in La Plata in front of the reconstructed Christ Church Episcopal that was moved, stone by stone, from Port Tobacco in 1904. Acadians at Port Tobacco would have seen this church near the Courthouse in Port Tobacco. |
Acadian Surnames of Port Tobacco

Babin
Benoist
Braux (Breau, Breaux)
Broussard
Cloatre
Commost (Comeau)
Dupuis
Gaidris (Guédry)

Landri/Landry

Latier

LeJeune/LaJeune

L'Enfant (Janvier)

Poupard

Richard

Trahan

Acadians in Port Tobacco (1763)
| | |
| --- | --- |
| Acadians at Port Tobacco, MD; 7 July 1763 (Public Archives of Canada; M.G. 5, A-1, Folios 442-442v, p. 203) | Acadians at Port Tobacco, MD; 7 July 1763 (Public Archives of Canada; M.G. 5, A-1, Vol. 450, Folios 442-442v, p. 204) |
Published Courtesy of Library and Archives Canada

Note: To magnify the above document(s), using Chrome, right mouse click on the document and select "Open image in new tab." Or in Firefox, right mouse click on the document and select "View Image." Then use your magnifying glass to enlarge the print. In IE, use the standard "zoom" feature to enlarge your page. In Safari, right mouse click on the document and select "Open Image in New Window." Also, by clicking CTRL and then the + / - keys you may enlarge or reduce the size of any page on the site.