About the Authors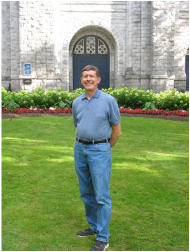 Gregory Wood has documented the French and Acadian experience in Maryland since 1973. Of Acadian and Québecois heritage on his maternal side, Greg spent 40 years in foreign language instruction and is the author of two books, numerous articles, and a family history. He is now preparing a second supplement to his Guide to Acadians in Maryland in the 18th and 19th Centuries.

Over the years, he has received grants from the State of Maryland and the National Endowment for the Humanities and has been awarded by the Maryland Genealogical Society for his writing. While not a professional genealogist, he has given many presentations and enjoys sharing his historical insights with others on the Mid-Atlantic, Louisiana, and the Canadian Maritimes.
---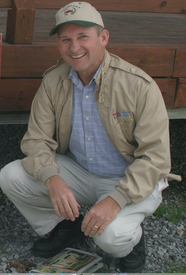 An Acadian genealogist and historian from Louisiana, R. Martin Guidry has studied the culture, language, history and genealogy of the Acadians for over 40 years. Martin is Immediate Past-President of the Board of Directors of the Acadian Memorial Foundation in St. Martinville, Louisiana and continues to serve as a member of the Board. He is President of Les Guédry et Petitpas d'Asteur - the North American association of the Guédry and Petitpas families.

Martin has published numerous articles on Acadian history and genealogy, has presented seminars on the subject as well as conducted genealogical workshops. He oversees four genealogical websites and aids Acadian families seeking their family roots. Martin's research into the history and genealogy of the Acadians uses original civil and ecclesiastical records from the 1600's through the present-day.
---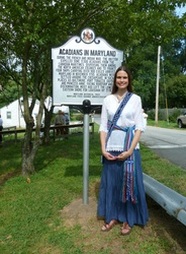 Washington, D.C. area resident, University of Maryland College Park graduate Marie Rundquist applies her diverse experience -- as a DNA project manager, collaborative research community moderator, and president of an information systems consulting firm, in researching her North American family history. Interweaving DNA test results, history, and genealogy, Rundquist develops comprehensive historical narratives that are uniquely products of the present but which give voice to unheard ancestors, and truths, of the past.

Rundquist's published books and articles include Revisiting Anne Marie: How an Amerindian Woman of Seventeenth-Century Nova Scotia and a DNA Match Redefine American Heritage (2009), Cajun by Any Other Name: Recovering the Lost History of a Family and a People (2012), and "Finding Anne Marie: The Hidden History of our Acadian Ancestors (2006)." "Autosomal DNA Results Test Hundreds of Years of Genealogy Records in a Proof of Ancestry." Southern California Genealogical Society, Summer 2015, Vol. 52, Issue #3.

Greg Wood, Martin Guidry and Marie Rundquist were among 55 authors of Acadie Then and Now: A People's History (2014), edited by Warren Perrin, Phil Comeau and Mary Perrin. The collective work that chronicles the past and present histories of Acadians worldwide was awarded the Prix France-Acadie 2015.
---