Baltimore in 1752. Aquatint engraved by William Strickland, 1817. After sketch by John Moale. Hambleton Print Collection. Copy of original owned by the Maryland Historical Society. No reproduction or use without permission.

Acadian Routes in Maryland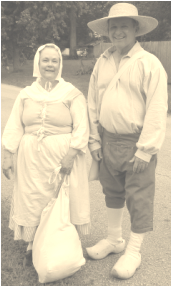 In November of 1755, four ships carrying over 900 Acadian exiles arrived in Maryland. Forcibly removed by the British from their homelands in Nova Scotia, Canada, these exiled Acadians were unceremoniously deposited on Maryland's shores and left to fend for themselves.

Following their deportation to Maryland, Acadian exiles from Nova Scotia (also called "French Neutrals") settled in Princess Anne, Snow Hill, Oxford, Newtown (today Chestertown), Georgetown, Fredericktown, Baltimore, Annapolis, Upper Marlboro, Lower Marlboro and Port Tobacco, their surnames listed on the 1763 Acadian lists. Click on the images below to experience the dramatic story of the Acadian exiles in Maryland -- and plan your visit to Maryland's Acadian historical sites!

---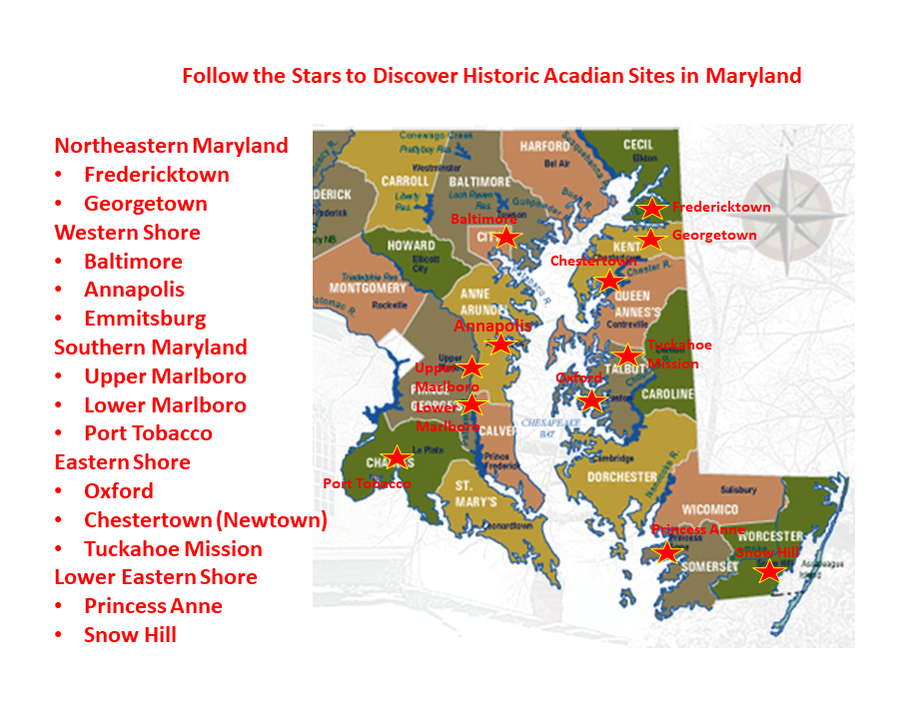 Credit for the use of the Maryland Counties & County Seats map is attributed to the Maryland State Archives (http://msa.maryland.gov/msa/mdmanual/36loc/html/02maps/seatb.html).
*Francese Wilcox and Martin Guidry are dressed as Acadians of the 1755 period at the Acadian sign dedication of July 2013, in Princess Anne, Maryland.
Acadians Were Here Award-winning Website: 2018 Maryland Historical Trust Excellence in Media and Publications Award. "Acadians Were Here" Website (statewide).
"The "Acadians Were Here" website follows the history of Acadian exiles in Maryland. The website provides information and easy navigation for visitors to trace sites of Acadian settlement, and learn about this over-looked piece of Maryland history. (
Excellence in Media and Publications
)"
Reference: About the Award:
http://mht.maryland.gov/awards_2018.shtml
Press Release:
2018-0201-press-release-2018-md-preservation-awards.pdf